The Acrylic Risers are great for counter displays in gift shops, newsagents and when displaying featured items like products of the month.
Fashion retailers can use risers to merchandise fashion accessories on a clothing table display. The Acrylic Risers come in sets of six and have polished edges.
Larger products can be displayed on the higher tiers while smaller items on the lower risers.
Price Terms︰
F.O.B. Shenzhen
Payment Terms︰
TT
Packing︰
3 set per inner box
Lead Time︰
15 days
Specifications︰

This beautiful, clear acrylic riser set is perfect to show off your paperweights, glass,Jewelry, porcelean or any small art sculptural pieces that's in your collectable collection. This clear acrylic display stand set is available in six different sizes, 3.75"x4"x3.25", 4.50"x4"x3.75", 5.25"x4"x4.50", 6"x4"x4.75", 6.75"x4"x5.25" and 7.50"x4"x5.75". These display stands are sold in a set of 6 and are 3/16" thick acrylic for medium weight collectibles .
we also weclome tailor make for you.

* Materials: acrylic
* Available in various shapes
* Can be used to display necklaces, watch,bracelets, rings, and ear bobs
* OEM orders are also welcome
* New patterns are developed each month
Export Markets︰
Main Export Markets:

* Eastern Europe
* North America
* Mid East/Africa
* Central/South America
* Western Europe
* Australasia
Min Order︰
100/set
Ship Date︰
15days
PACKING:︰
1/set with inner box
6/set with master carton.
Product Image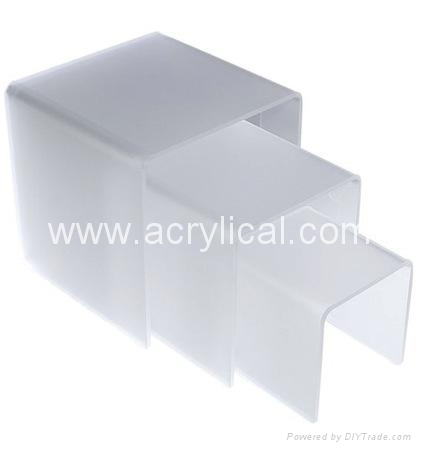 acrylic riser display stands

acrylic riser display stands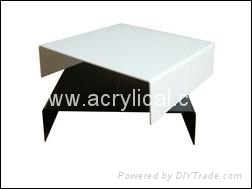 acrylic riser display stands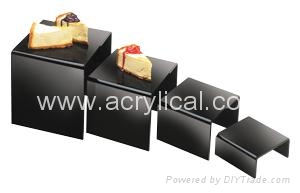 acrylic riser display stands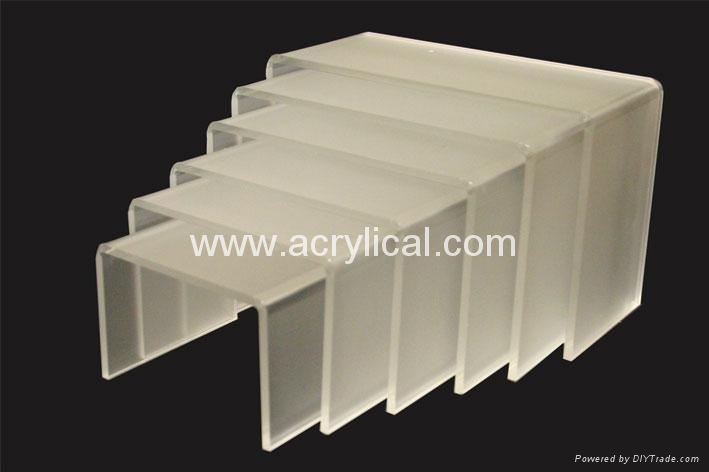 acrylic riser display stands